K-State Football: Five Potential Replacements for Bill Snyder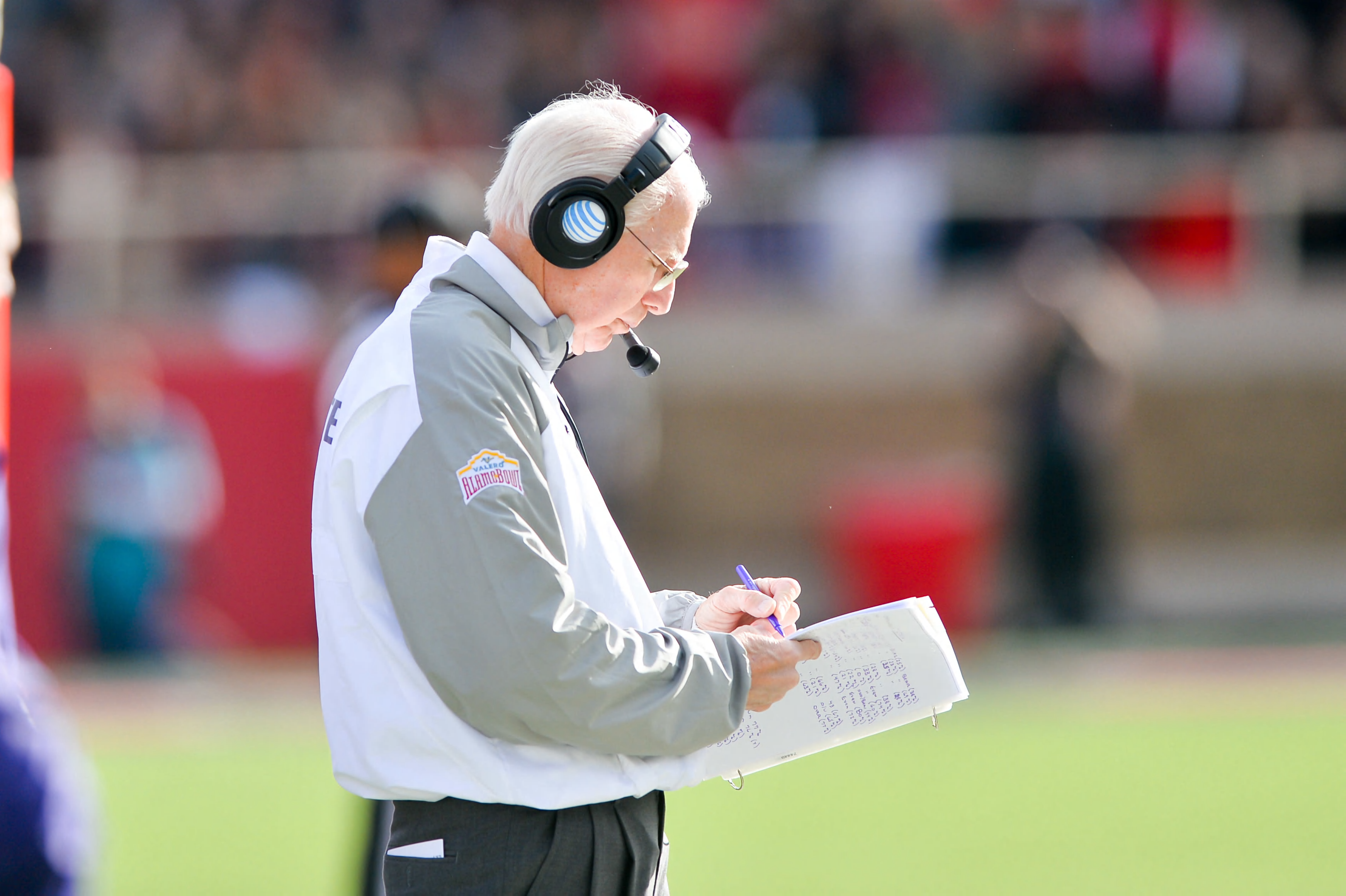 (Photo by John Weast/Getty Images)
K-State football coach Bill Snyder will eventually retire. That is the hardest thing to hear for K-State fans, but take a breath and relax, because just in case it happens to be after this year, there are some good candidates out there.
Another football year is upon us, which means another stellar coaching performance soon to be from Kansas State football coach Bill Snyder. Honestly though, it seems like yesterday for me remembering when Snyder announced his retirement in 2005. The Ron Prince era (although painful) came and went with Snyder eventually coming back in 2008 to save the day.
Over the course of his second tenure, Snyder has achieved a great deal. From bowl games to Big 12 Championships to yet again being one win away from a berth in the national championship.
Snyder is widely regarded as one of the best coaches in the game today and here is some proof from CBS Sports, who did a ranking on the best college football coaches this season. Sure, he could be higher on this list, but the respect is still there.
No one in college football has a bigger program turn around than Bill Snyder. The fact that he never left for greener pastures blows my mind, yet they both fit somehow don't they? Snyder and Kansas State football go hand in hand with one another and it almost seems wrong to imagine him with another team.
This time around when Synder does finally decide to hang it up again (which might be sooner than later), we as fans have to hope the replacement won't be so painful. Here are some candidates to take over for Bill Snyder. Let's get to it, shall we?